Debates

Ana Tostões, PhD, is an architect, architecture critic and historian. President of Docomomo International and Editor of the Docomomo Journal, she is a Full Professor at Técnico, University of Lisbon, where she teaches Theory of Architecture and Critical History, and coordinates the Architectonic Culture research group. Since 2012, she has been in charge of the Architectural PhD programme. She has been invited professor at University of Tokyo, Universidad de Pamplona, Rice School of Architecture, KU Leuven, among others. She has a degree in Architecture (ESBAL, 1982), a Master's degree in History of Art (UNL, 1994) with a thesis entitled Os Verdes Anos na Arquitectura Portuguesa dos Anos 50 (FAUP Ed., 1997) and holds a PhD (IST-UL, 2003) on culture and technology in Modern Architecture (Idade Maior, FAUP Ed., 2015) awarded the BIAU Prize 2016. Her research field is the Critical History and Theory of Contemporary Architecture, focusing on the relationship between European, Asian, African and American cultures. On this topic, she has published books and essays, curated exhibitions and organised scientific events. She has also coordinated research projects, supervised PhD and MSc theses, taken part in juries and committees, and given lectures worldwide. She coordinated the research project Exchanging World Visions focused on Sub-Sahara African architecture during the Modern Movement period, which was published and awarded the APH Gulbenkian Prize 2014. She currently coordinates the research project "CuCa_RE: Cure and Care_the rehabilitation". Tostões has been vice-president of the Portuguese Chamber of Architects and the Portuguese section of the International Association of Art Critics. In 2006, his Excellency the President of the Portuguese Republic made her a Commander of the Order of Infante Dom Henrique for her work on behalf of Portuguese architecture and its promotion in Portugal and abroad.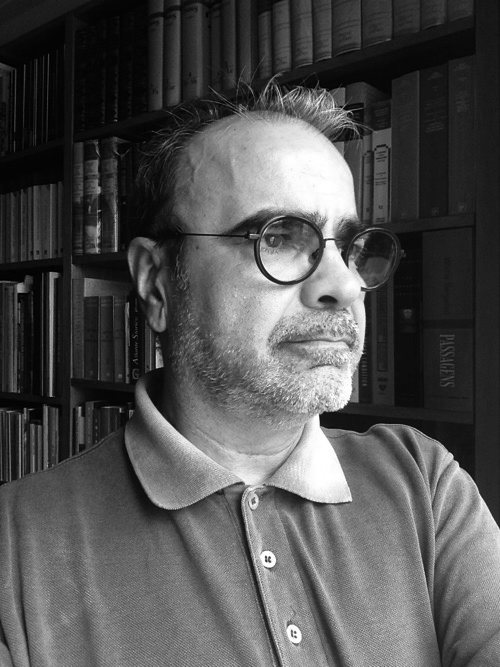 José António Bandeirinha graduated in 1983 as an architect from the Escola Superior de Belas-Artes of Porto. Currently he is full professor in the Department of Architecture at the University of Coimbra, where he completed his PhD in 2002 entitled "The SAAL process and the architecture in April 25th 1974". Having as main reference architecture and the organisation of space, he has been dedicating his work to several subjects — city and urban condition, housing, theatre, culture.  From 2007 until 2011 he held the position of Pro-rector for cultural affairs at the University of Coimbra, and from 20011 until 2013 he was the Director of the College of the Arts at the University of Coimbra. In 2012 he curated the exhibition "Fernando Távora Permanent Modernity", coordinated by Álvaro Siza. He was the scientific consultant of the exhibition "The SAAL Process Architecture and Participation 1974-1976", curated by Delfim Sardo and organized by the Serralves Museum of Contemporary Art, Oporto, Portugal, in collaboration with the Canadian Centre for Architecture, Montréal, Canada (2014-2015). He is a senior researcher at the Centre for Social Studies of the University of Coimbra. Currently he holds the position of director of the Department of Architecture at the University of Coimbra, which he has held before from 2002 until 2004, and from  2006 until 2007. José António Bandeirinha had been continuously working on the urban and architectural consequences of political procedures, mainly focusing on the Portuguese 20th century's reality.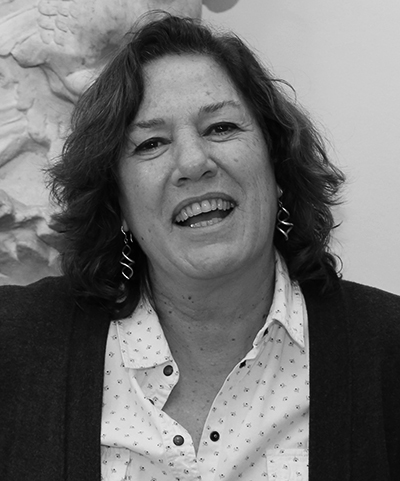 Carmen Espegel is a Spanish PhD Architect and Full Professor of the Design Department at the School of Architecture (ETSAM) of the Universidad Politécnica de Madrid (UPM). Her career is based on three complementary fields: academia, research and professional practice. She has lectured in Italy, USA, Belgium, Holland, Mexico, Colombia, Brazil, Argentina and Portugal. In the academic sphere, she leads a Studio Design and Housing Theory Design Module in the Master's Degree in Collective Housing (MCH). She participates in the Housing doctoral program at the School of Architecture of Porto, and lectures at the Master's Degree in Housing (MH) in the University Roma Tre. Her research is focused on housing (heading the Research Group "Collective Housing" - GIVCO) and gender architecture. In Women Architects in the Modern Movement (2018), the two volumes on Collective Housing in Spain 1992-2015 (2016) and 1929-1992 (2013), Eileen Gray: Objects and Furniture Design (2013), Aires Modernos, E.1027: Maison en bord de mer by Eileen Gray and Jean Badovici (2010), she denotes her critical thinking regarding architectural production. In 2002, she founded the office espegel-fisac arquitectos with Concha Fisac. Their works have received awards and have been published in prestigious books and magazines.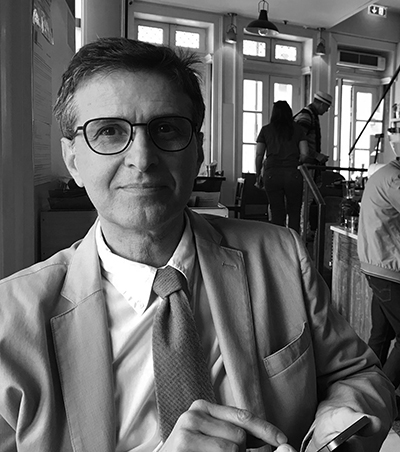 Rui Jorge Garcia Ramos is an architect by the Faculty of Architecture, University of Porto (1986, FAUP) and full professor in the subject area of architecture. He teaches the Project atelier of the Integrated Master Degree; Culture and Dwelling in the PhD Programme in Architecture and he also coordinates the free course Housing in Europe: A Century of Architecture, in FAUP. He had also participated in the University Studies Programme for Seniors. Within his teaching activity, he has attending several pedagogical training courses. He has held several leading and management roles in the University of Porto, having been Vice Rector for the built environment between 2014 and 2018. He developed the practice of architecture and business activity between 1983 and 2003. He made his internship as an architect in several architecture offices and he also was a municipal architect and adviser. He kept self-employed activity, having several works published and awarded, in the fields of architecture and design management. For the work carried out on Expo'98 he was awarded with the Degree of Grand Officer of Merit. He is a researcher at the Centre for Studies in Architecture and Urbanism of FAUP and he is the main researcher of the interdisciplinary project: "Mapping Public Housing: A Critical Review of the State Subsidized Residential Architecture in Portugal 1910-1974" (FCT 2016-2019). His main study areas are the spatial devices of the house; the relation between cultural processes and dwelling forms; the identity question in architecture; and housing programmes, of which he has several works published, available for consultation in <bit.ly/ruijgramos>.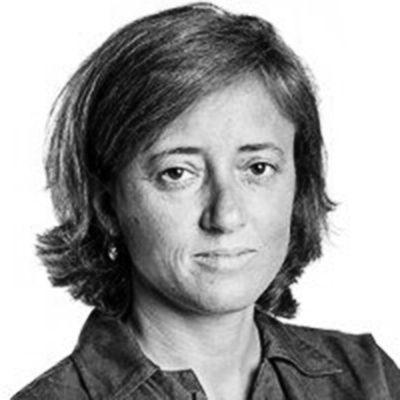 Cândida Pinto lives in Lisbon. She is deputy Head of News at Public Television RTP. Before she was a news reporter for S.I.C Television in Portugal and also Chief Editor for Special Reports. She has been the director of the Portuguese 24 hour private news broadcast channel (S.I.C News / 2001-2003) - and the deputy director of the weekly newspaper "Expresso"(2005 -2008). In the past 20 years, she has worked as a reporter for major international events like the war in Libya, Afghanistan, Iraq, Georgia, Kosovo, Angola, Guinea-Bissau, East-Timor; the Earthquake in Haiti among other major international events. She made four documentaries about Alvaro Siza social housing in Oporto, The Hague, Venice and Berlin, for the Portuguese Representation at the International Architecture Venice Biennale 2016. She has received journalism and television awards in Portugal and abroad for her news coverage and special investigative reports.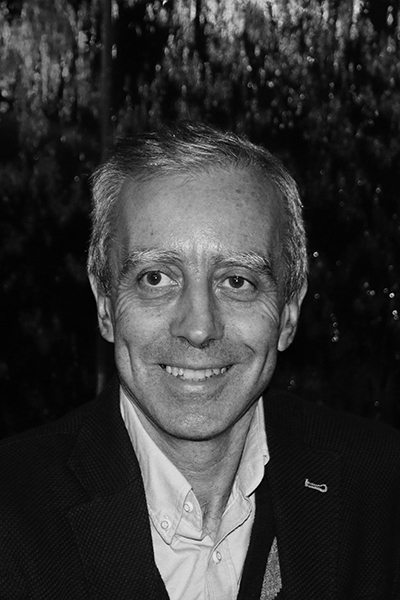 Valdemar Cruz  is a Portuguese journalist. Works at the Portuguese weekly newspaper Expresso. Several times awarded, he won the Grande Prémio Gazeta de Jornalismo, the most important Portuguese prize for journalism. Graduated in Literature at Porto University, he also studied at Porto Conservatory of Music. He is the author of several books, as A Filha Rebelde (co-author), Histórias Secretas do Atentado a Salazar or Retratos de Siza.