Topic Four

THE CHALLENGE OF A NEW TIME. PRESERVATION OR TRANSFORMATION OF STATE-SUBSIDIZED HOUSING ARCHITECTURE
Table coordinator | LUCIANA ROCHA
Throughout the twentieth century, the architecture of domestic space has undergone successive transformations. The internal organization of housing (spaces, uses and functions) progressively adapts to new requirements such as hygiene habits or comfort and also important social changes. In this sense, the main goal of this session is to reflect on the adaptability of state-subsidized housing architecture to the current requirements of contemporary dwellings. Therefore, the purpose is twofold: in the one hand, to take into consideration the main characteristics of these types of housing sets regarding long-term maintenance; on the other hand, to analyse the effective consequences of property transfer from the public to the private domain with respect to the maintenance of the buildings and to establish a relationship between the type of property and the transformation of the building units.
Guest Speakers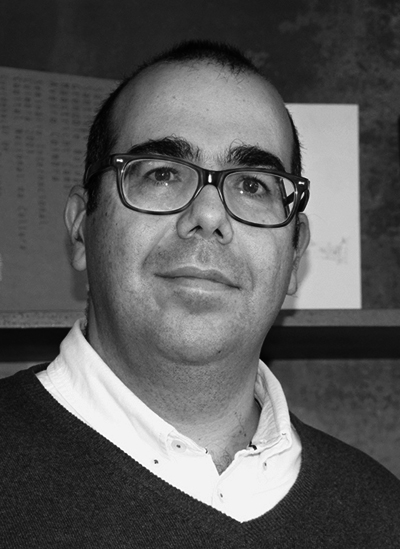 Gonçalo Canto Moniz
Gonçalo Canto Moniz (Porto, 1971) is a researcher of the Cities, Cultures, and Architecture (CCArq) Research Group and was member of the Executive Board of the Centre for Social Studies of the University of Coimbra (2014-2017). Graduated on Architecture at the Department of Architecture of Faculty of Sciences and Technology of the University of Coimbra in 1995, where he is Assistant Professor and editor of e|d|arq editions and JOELHO, Journal of Architectural Culture. Obtained his PhD degree in Architecture at the University of Coimbra in 2011, based on his academic thesis: "Modern Architectural Education. He coordinates the european project URBiNAT "Healthy corridor as drivers of social housing neighbourhoods for the co-creation of social, environmental and marketable NBS", with 28 international partners, supported by H2020. He is researching and teaching about the reuse of modern buildings and its impact on the urban context, in the frame of the european project Reuse of Modernist Buildings, supported by Erasmus Plus. He participates in the national project "Atlas of school buildings in Portugal, supported by FCT. He has been publishing about modern architecture in Portugal, namely about school buildings and architectural education. He is author of the book "Arquitectura e Instrução: o projecto moderno do liceu, 1836-1936" (e|d|arq, 2007).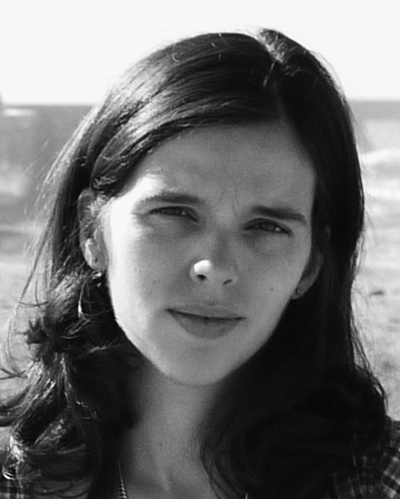 Joana Restivo
Joana Restivo (b. 1978) has a degree in architecture (FAUP, 2003) and a PhD in Civil Engineering (FEUP, 2015) from University of Porto (UP). As an architect, she collaborated with the offices of Eduardo Souto de Moura (2001-2002) and Nuno Brandão Costa (2004-2007), while developing her own practice. Her doctoral research was on intervention strategies for public housing requalification. She was Teaching Assistant at FEUP (2010-2012) and Assistant Professor at Lusíada University (2016-2017). Since 2017, she works at DomusSocial EM (housing and maintenance company, municipality of Porto), presently within the Studies and Planning Office. Her research interests within architecture are focused in methodologies for building intervention, refurbishment, construction costs, public housing and housing studies.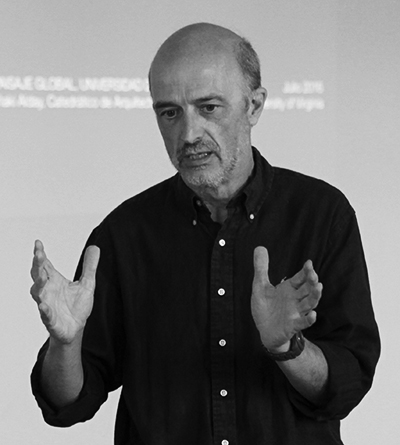 Javier Monclús Fraga
Zaragoza, 1951. Degree in Architecture from the Polytechnic University of Catalonia (ETSAB UPC), 1977, and a Ph.D. from the same university, 1985. Full Professor of Urbanism at the School of Engineering and Architecture of the University of Zaragoza, where he has acted as the Chair of the Department of Architecture (2009-2016) and is currently the Director of the University's Master Degree in Architecture. Previously, he was a professor at the Polytechnic University of Catalonia (1979-2005). He is the director of the T44_17R PUPC Reference Research Group (Urban Landscapes and Contemporary Projects). Research stays at: Columbia University (New York); University of Westminster (London). Lectures, seminars and guest professor in doctoral courses and international seminars in the following universities: Delft University of Technology, Politecnico di Milano, Columbia University, Universidad de la República (Montevideo, Uruguay), Universidad de Valladolid, Universidad Carlos III (Madrid), Universidad Centroamericana (El Salvador), Universidad Nacional del Litoral (Argentina), Universidade Federal de Bahía (Brasil), Oxford Brookes University (Oxford), Universitat Hamburg (Hamburgo), Academie van Bouwkunst (Amsterdam), Politecnico di Torino; Faculdade de Arquitectura Universidade do Porto. Lead researcher of the projects (alongside Carmen Díez): New challenges for Spanish Cities: modernist mass housing estates legacy and options for their urban regeneration. Specifities and similarities with European models UR-HESP (MINECO) and Architecture and Sustainable Urban Development based on Eco-Humanistic Principles & Advanced Technologies Without Losing Identity (SEHUD) (European Union). Conference convenor (with C. Díez) of the II ISUF-H International Conference: Cities and Urban Forms. Transversal Perspectives (Zaragoza, 2018). More than hundred scientific publications, among the most recent Díez Medina, C., Monclús, J. (eds.), Urban Visions. From planning culture to landscape urbanism (Springer, 2018), and Urban Regeneration. Proposals Regeneración urbana (IV). Propuestas para el barrio de San José, Zaragoza Urban Regeneration (IV). Proposals for San José Neighborhood, Zaragoza (PUZ, 2018). International Exhibitions and urban design visions (Bureau International des Expositions, 2018). He has been the Director of ZARCH, the Interdisciplinary Journal of Architecture and Urbanism, since 2013 and a Member of the Historia Urbana editorial board since 1991 and of the Planning Perspectives editorial board since 1990.